Requiem
My thanks to Jerry Pournelle, Prometheus Music, freerepublic.com, and others for this compendium of pictures and music.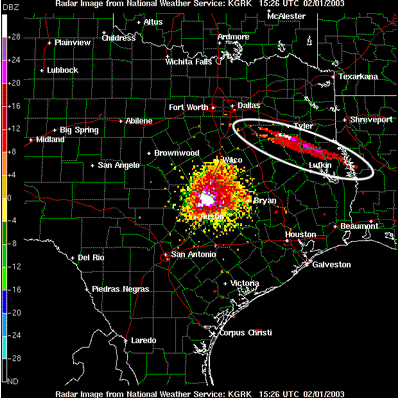 One of Jerry Pournelle's readers sent this eerie radar picture taken at the time of the shuttle explosion. He tagged a wonderful Julia Ecklar song called The Phoenix to the picture, but I'll do it a bit differently.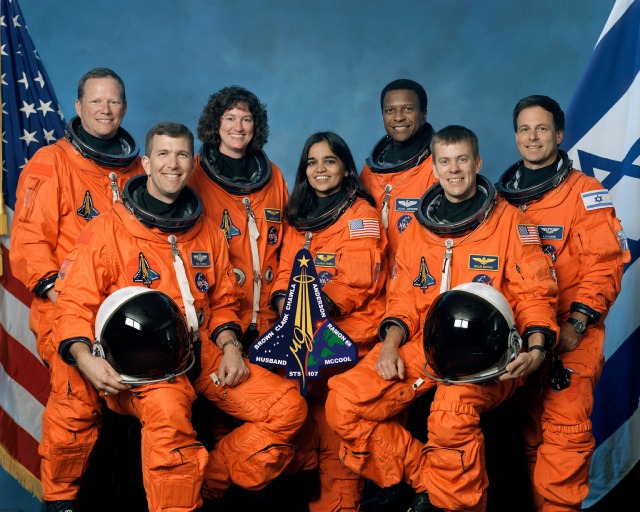 Colonel Rick D. Husband, USAF
Captain David M. Brown, USN
Colonel Ilan Ramon, IAF
Commander William C. McCool, USN
Commander Laurel Clark, USN
Lieutenat Colonel Michael P. Anderson, USAF
Dr. Kalpana Chawla
O Spirit, whom the Father sent
To spread abroad the firmament;
O Wind of heaven, by thy might,
Save all who dare the eagle's flight.
And keep them by the watchful care
From every peril in the air.
And finally... Several space songs including the moving Fire In The Sky from Prometheus Music. Listen, and shiver.
Prometheus Music