Nükhet Barlas
Bewildering Stories biography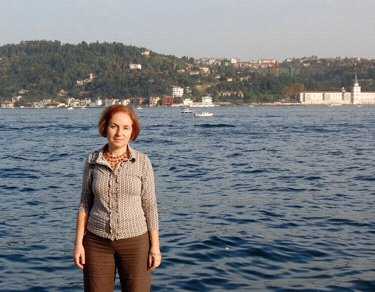 on the Bosporus;
Asia Minor on the opposite shore
I am a senior environmental consultant with a BS degree in Industrial Engineering and an MS degree in Environmental Science. After having studied and worked in Atlanta and Cincinnati, I now live in fascinating Istanbul with my husband and son. I write both fiction and non-fiction in two languages and have published essays, technical works, and newspaper articles concerning the environment.
"Abyssinian," my first story for grown-ups, is a mystery short story with scary and supernatural elements exploiting a few old clichés. Earth Stories, my nature storybook for older children, reveals the beauty and marvels of nature while informing youngsters about auroras, ocean currents, bird migration, and other wonders of the earth. Presently, I am working on a novella Wisdom of Gaia for teenagers, and a short story about fathers and daughters.
I am also a hobby photographer with a portfolio at Dreamstime stock photography and a few published calendars. My website has articles, stories, and photographs.
Copyright © 2009 by Nükhet Barlas
Bewildering Stories bibliography