Robert M. Blevins
Bewildering Stories biography
I was born near Los Angeles to a single mom who was a clone of the character 'Auntie Mame.' She dragged me around the world in my earlier years, living in places like the Philippines, Guam, Midway Island, Kwajalein Atoll, and Hawaii, to name a few. Upon our return to the States she finally married a great guy who had two kids, and our combined new family settled in the Seattle area.
The woman in the picture is my business partner and long-time confidante, Gayla J. Prociv. She does a lot of the editing for our literary work and we usually put both our names on all the novels we write.
Our website, Adventure Books, has been named a 'recommended resource for science-fiction' by Writersdigest.com. We sincerely thank them! Much of our work is based in action-adventure sci-fi, but we enjoy writing in almost any genre.
Over at Adventure Books we post up free fiction, background music, enhanced photos from NASA and Eurospace, and work by guest authors. Our sci-fi novel, Say Goodbye To The Sun has been accepted for publication for sometime around Christmas, 2005.
My heroes are Jules Verne, Ray Bradbury, George Orwell, and James Joyce. This quote from Joyce is one of my favorites: "History is a like a bad dream from which I always am trying to awaken..."
I've lived in Washington since 1966, graduated from Sumner High. Did a two-year stint in the Army right after the Vietnam War, and then attended Green River and Everett Community Colleges until the G.I. Bill ran out. Mostly I played DJ on college radio and took marketing courses. No big thing, really. Gayla and I run a nice little housecleaning business here and have wonderful customers who pay top dollar. It's a living.
I have been on so many Forest Service roads in this state that I don't need a map anymore. I already know where they all lead and where they come out. I did quit hunting, but I still target shoot a lot and camp and fish every chance I get.
I love writing, but I've always wanted to market other peoples' work as well. Geoff Nelder made a joke to me: 'Well, if you have a publishing company, it can really cut down on the rejections...' British humor.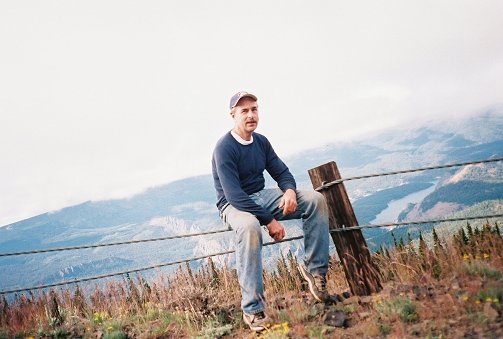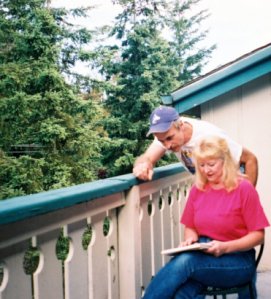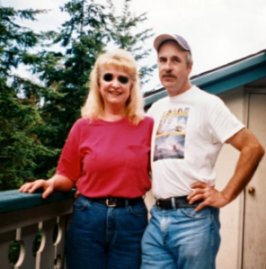 Copyright © 2005 by Robert M. Blevins
Bewildering Stories bibliography