Christine Bruness
Bewildering Stories biography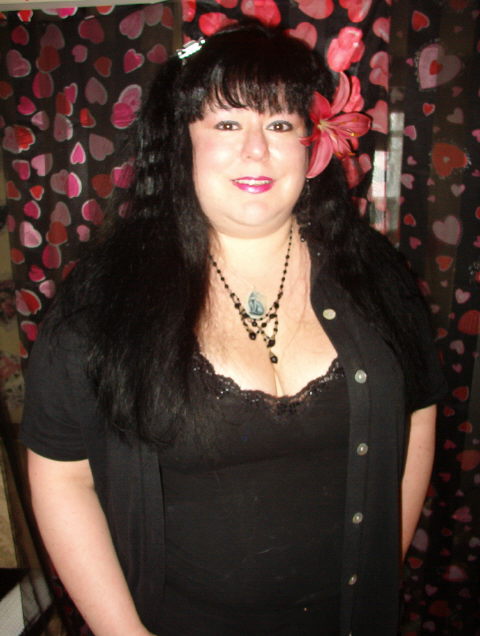 Christine Bruness is a published author and artist. She has had over three hundred poems, articles, pieces, letters, and guest editorials published and/or scheduled to be published in many print and on-line publications, including Haiku Headlines (was the "Featured Poet" in November 2002), Rolling Stone, Free Focus, Frogpond, Dreams of Decadence, Timepieces, Transcendent Visions, Flutter, Haiku Haven, The Cynic Online Magazine: Café Del Soul, Poetry Sharings Journal (was the "Featured Poet" in April 2001), the Observer, the Commercial Leader, the Casino Anthology, Useless Knowledge, Bolts of Silk, Bewildering Stories, Poets Haven, Voices, etc.
Christine has been the recipient of thirty-nine writing awards, including the Rose/Rosemary Zienteck 2000 Literary Award for her first published book, Imbalance, An Experimental Collection of Micro Stories and Poetry, the New Jersey Writer of the Year Award (2000), four Readers' Choice Awards for her work in Haiku Headlines, and winner of both the 1998 Garden State Writers' Challenge for Poetry and the 1998 Tri-State Short, Short Story Contest.
She has given readings and book signings at both major chains and independently owned bookstores and has taught writing and poetry workshops to public school children. Her artwork has been exhibited in many group exhibits, some two-person shows, four solo exhibitions, and has been published in several art and literary publications. In 2005, Christine received an Arts Grant from the New Jersey Meadowlands Commission for her original abstract artwork. She creates most of her artwork at her home attic studio, Chat Noir Studio of Art.
Christine has a BA with a writing concentration from William Paterson University. She also completed the post baccalaureate teaching certification program at WPU with honors and has 27 credits towards her Masters. She has professional experience as a freelance book editor and manuscript evaluator and currently works as an ESL teacher for adults.
Christine resides in New Jersey with her beloved husband Richard and their cherished cat Daisy. Christine and Richard created a small sanctuary on their property that is certified by the National Wildlife Federation. Wildlife and stray cats visit often and are always welcome.
Copyright © 2006 by Christine Bruness
Bewildering Stories bibliography