Paul Campbell
Bewildering Stories biography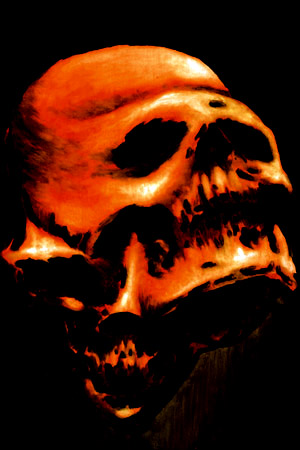 On June 14, 1996 Paul Campbell became an honor grad from the Art Institute of Pittsburgh. Beginning his career he quickly became the art director/manager for a weekly newspaper called The Review which produced 4 separate weekly editions.
After gaining the experience needed he moved on to start his own publishing company called The News Journal Magazine. Starting the company with only 2k and 2 old beat up computers, he made a profit on the first month and never looked back. The News Journal Magazine produced thee monthly tabloid type magazines for over five years in which time boasted advertisers such as but not limited to: Cedar Point, Six Flags, Sea World, Cleveland-Pittsburgh-Akron zoos to name only a few. Due to the decline in the economy he was eventually forced to shut down, but not before gaining even more experience.
After contemplating his next move for a year or so, Paul decided to begin writing again. He now has published works in both stories and illustrations in e-zines, print magazines and books Paul recently added a published book of stories titled Inside the Insane to his credits. The book can be purchased on Amazon.com and at other book stores including select Borders Bookstores.
He is also currently planning the release of his second horror book titled 40 Bullets to the Head sometime in 2006. His illustrations as of lately are beginning to pop up everywhere due to his unique old school style of working in oils. He's currently illustrating for over a dozen companies.

Copyright © 2005 by Paul Campbell
Bewildering Stories bibliography