Branigan Grace
Bewildering Stories biography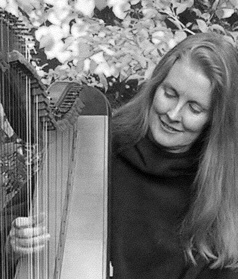 Branigan Grace is the pen name of Kristin Tescher, who lives in Maine with her amazing family and more stringed instruments than she can count. She has had several careers including teaching, running a daycare, working in a book bindery, doing craft fairs as a bead-artist, and (currently) supervising a residential home for people with disabilities.
A musician of many years, Kristin plays the Celtic harp and guitar, and together with her husband (musician and stringed-instrument maker Nick Apollonio) performs and records traditional Maine and Celtic music. Their CDs are million-sellers (they've got a million in their cellar) and can be purchased through CD Baby (and perhaps someday through the website they keep talking about creating.)
Kristin (as Branigan Grace) is getting her feet wet in the world of fiction-writing, and has had stories published in Salome Magazine and Static Movement.
Copyright © 2006 by Branigan Grace
Bewildering Stories bibliography