Nik Perring
Bewildering Stories biography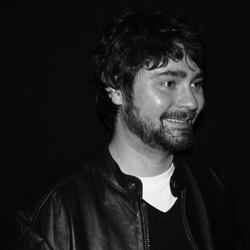 Nik Perring is a writer and workshop leader from north west England. He writes all sorts of things, mainly stories for children and things that are a little dark and odd.
He is the author of the children's book, I Met a Roman Last Night, What Did You Do?
To keep up to date with what Nik's up to, you can visit his blog , or his website.
Copyright © 2007 by Nik Perring
Bewildering Stories bibliography