David Redd
Bewildering Stories biography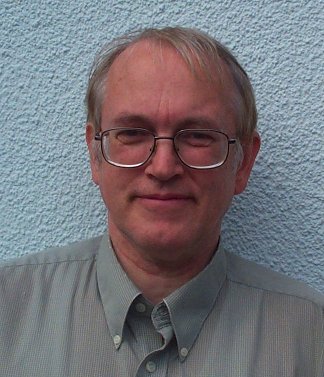 David Redd lives in southwestern Wales. He has contributed to fanzines such as Banana Wings and has had several dozen sf stories published. Examples of his fiction in ancient magazine back issues are:
"Sundown" F&SF (Dec 1967)
"On the Deck of the Flying Bomb" Interzone (issue 4)
"The Old Man of Munington" Asimov's (mid-Dec 1993)
Stories this millennium include:
"Green England" Spectrum SF (issue 7)
"The Dinosaurs of London" Fantasy Annual 5
"The Beast that Howled" Scheherazade (issue 27)
"Yuhana Am" On Spec (issue 2)
"Doctor Sam" Electric Spec (e-zine, issue 1)
"The Con Artist" Electric Spec (e-zine, issue 2)
He retired recently following many years in civil engineering, and is still working on his first novel.
Copyright © 2006 by David Redd
Bewildering Stories bibliography