Vishal Thapar
Bewildering Stories biography
I was 10 years old when I was entranced by the title of a book I saw in my school library: The Man in the Iron Mask. I found the book to be unlike anything I had imagined, but it was my foray into the world of stories.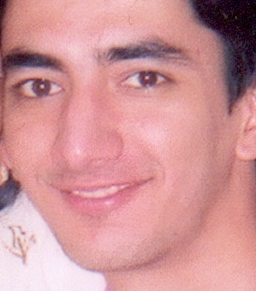 After gobbling up most of the classics by the age of 12, I was taken away from the world of books by a movie, Edward Scissorhands. A new lifelong romance began. But it wasn't until when I was working in an Indian information technology major that I discovered a knack for writing.
Soon I realised I had always wanted to be a storyteller. I quit my job to pursue my dreams. Today I am struggling filmmaker who has already made a short movie, is working on a few more and is always itching to tell a new story.
Most of my stories are written first in verse; then they move on to the novella or screenplay stage. I like to read and tell stories that always push the edge further. Like "Corridor on the 6th Floor," which was written as a story which could be part of both Halloween as well as Valentine's Day.
I am currently reading Isaac Asimov's Foundation and working on a few short stories which can be part of the I, Robot series, arguably one of the best short story series ever.
Hope to submit more in future.
Copyright © 2006 by Vishal Thapar
Bewildering Stories bibliography