João Ventura
Bewildering Stories biography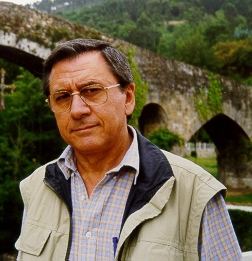 João Ventura writes short fiction, which has appeared in several websites, and also in printed form: Somnium, in Brazil; Dragão Quântico, Hyperdrivezine, Phantastes (Portuguese fanzines); Universe Pathways (in both the English and the Greek versions). He had short stories in several Portuguese antologies: A Sombra sobre Lisboa (2006), Antologia de Ficção Científica Fantasporto (2012) and Lisboa no ano 2000 (2013).
He likes reading, writing (surprise!), has a blog and is a university professor (now retired). He is married, with two children and he lives in Lisbon. Those who read Portuguese can have a glance at some of his stuff in Das palavras o espaço.
Because as a fictionist he cannot be entirely trusted, he has asked me, João Ventura, to write this short bio for him.
Copyright © 2007, 2013 by João Ventura
Bewildering Stories bibliography