Julie Wornan
Bewildering Stories biography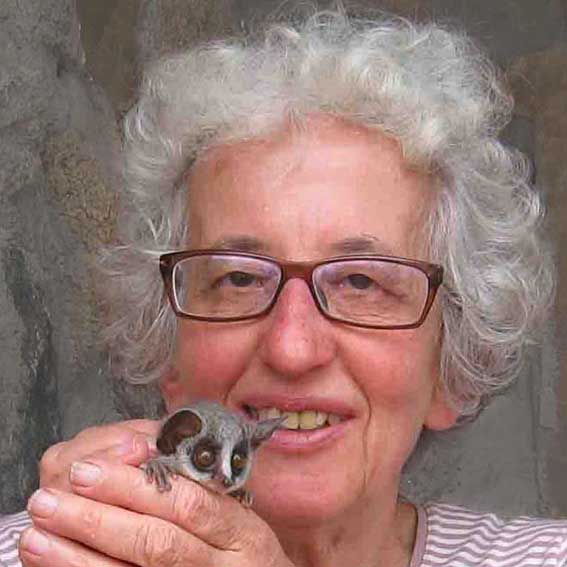 Julie with bushbaby
I'm a native New Yorker but my home is in France. After I retired as a computer programmer, I discovered the delight of writing for those irrational beings called People. I think of fantasy as a window into the true universe. And I like to write very short stories because small is beautiful.
If you like my work, you can download my e-book titled The Mutual Reverse See, at Amazon.com.
Photography is another hobby of mine. You can see some of my photo compositions at Flickr.com.
I feel deep concern about the future of our one and only planet. (You do too, right?). I helped found a French association, AMIFELINS to try to save the wild cheetah, and I'm a member of Démographie Responsable because "unlimited population growth is impossible on a finite planet," and Taca, advocating for a carbon tax to reduce CO2 emissions; and of course I support 350.ORG , a global movement "to solve the climate crisis."
Copyright © 2009, 2012 by Julie Wornan
Bewildering Stories bibliography