Nicole de Boer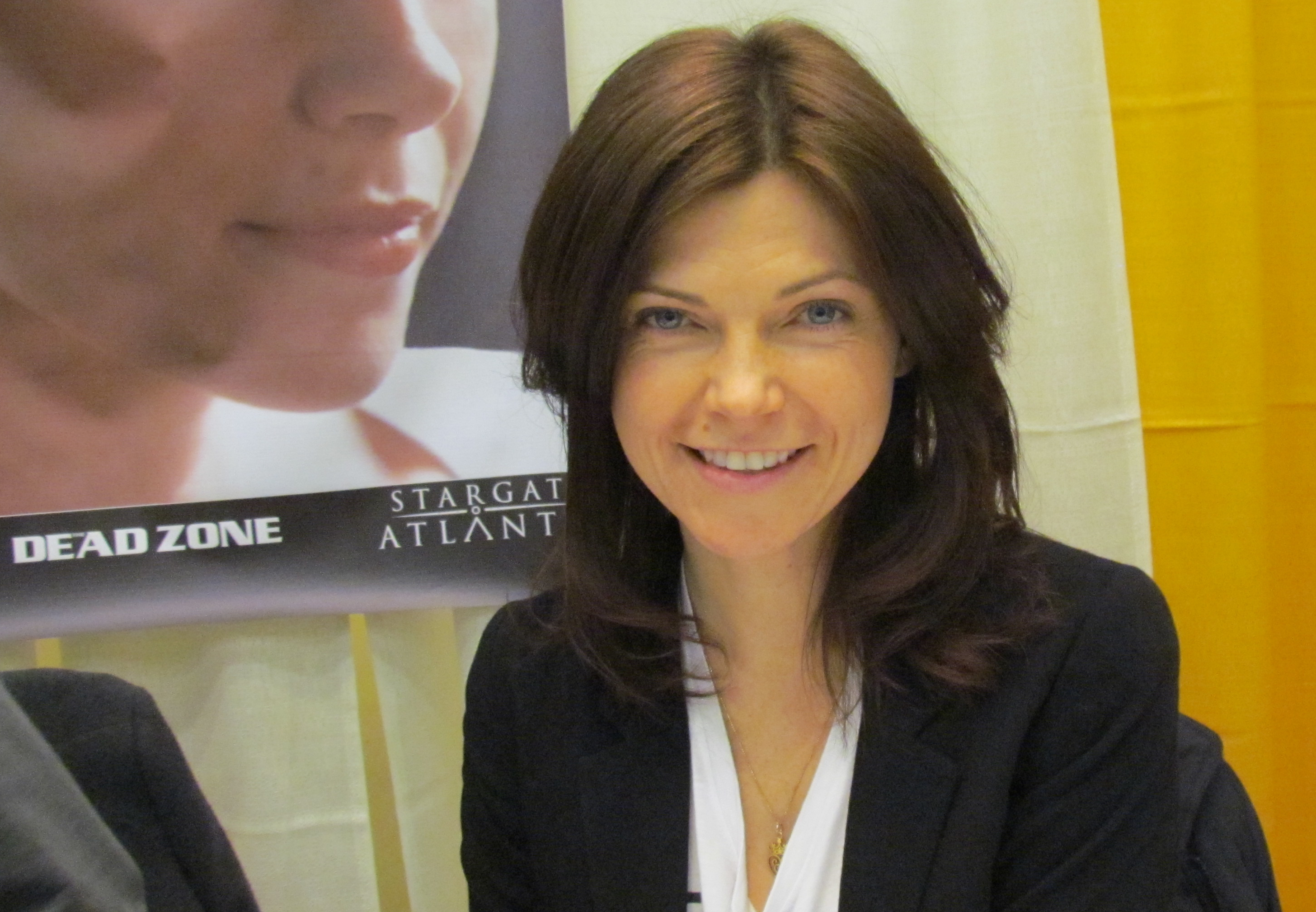 Bewildering Stories' photo coverage of the Toronto Comicon continues with my second chance to greeting our own native Torontonian Nicole de Boer.

I jokingly told her that the last time I took her photo was back during the days when I was still using a film camera! Though a little more mature, she's still as sweet as I last remembered her with that engaging smile and eyes that seems to look right through your soul.

— Richard Ong, March 2012

Bewildering Stories and all fans of Nicole de Boer will remember her fondly from the film The Cube and the series The Outer Limits, The Dead Zone (as Sarah Bannerman), and Deep Space 9 (as Ezri Dax) and at least one appearance on Stargate: Atlantis.