Marshall Moore, Inhospitable
reviewed by Johanna Miklós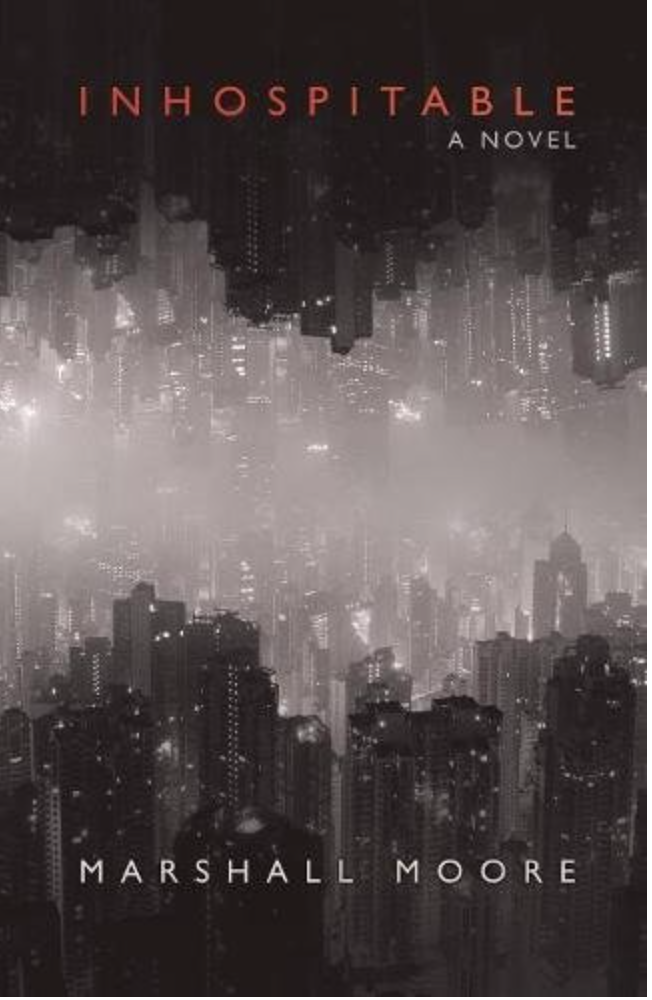 Inhospitable

Author: Marshall Moore
Publisher: Camphor Press
Date: May 17, 2018
Length: 302 pages
ISBN: 1788691512; 978-1-78869-151-2

"Jostling her way down Lockhart Road through the Friday evening crowds — mostly Western men and petite Asian working girls cooing at them from the doorways of the bars that lined the streets — felt like a waltz with degenerates. A jizzy mustiness hung in the air, and everyone she passed smelled of sex, beer, and scalp sweat."
This is how we meet Lena Haze, an American who has come to renovate a hotel her husband has inherited. And it is her experience of Hong Kong, a city she doesn't know, with a culture that is foreign to her, and languages she doesn't speak, that we share. Lena meets Isaac, a young Chinese man whose family is financing Lena's hotel renovation, and Claire, a disillusioned older American expat. And she encounters ghosts — some helpful or just quirky — and one who is determined to stop Lena and her husband from opening their hotel.
Marshall Moore engages all our senses with his vivid descriptions of the people, sights, sounds, and smells of the Wan Chai district of Hong Kong as well as the ghosts that haunt it. What really sets this novel apart for me and made it such an enjoyable read are the details about the history of Hong Kong — not always pretty — the customs, traditions, and superstitions cleverly woven into the story. I recommend this book to anyone who likes a good thriller, appreciates unexpected twists, and enjoys flawed characters. For my part, I really want to go to Hong Kong and I want the cat-ghost to greet me in my hotel room.
In the Acknowledgments, Marshall Moore reveals that Inhospitable was written as the creative component for his PhD at Aberystwyth University. He lives in Hong Kong and teaches English and creative writing at Lingnan University.
Marshall Moore is the author of "The Periodic Table of the Angels" in issue 804.
Copyright © 2019 by Johanna Miklós