Northern Bliss
by Richard Ong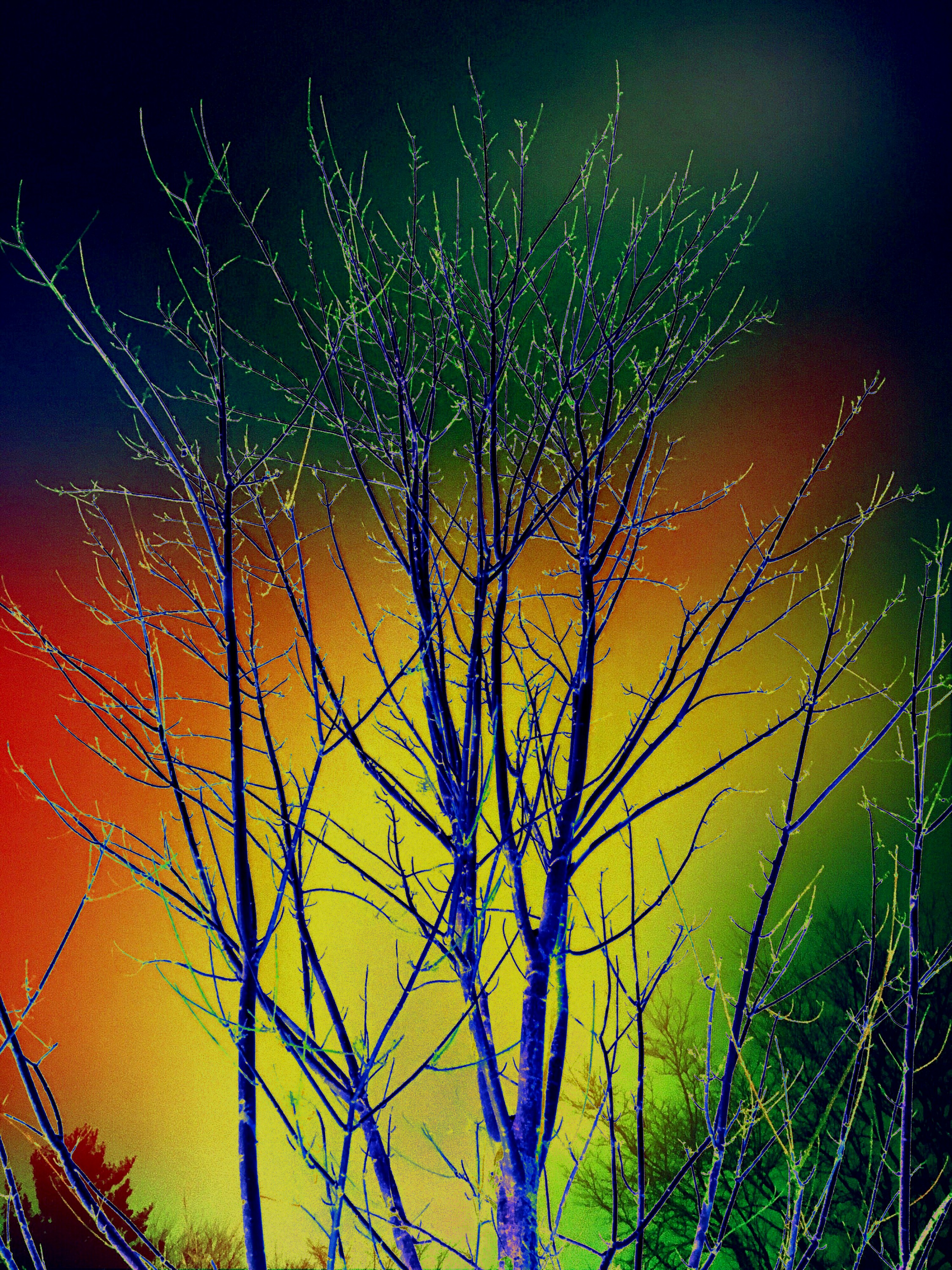 "Northern Bliss" is an addition to the Aurora Borealis series. I took the original photo of a tree shortly after a light snowfall in Toronto. The light source is a street lamp behind and to the left of the iPhone 6s camera. I added a few special effects using my iPhone photo editing tools and Photoshop to create the final image.
Copyright © 2020 by Richard Ong
Return to the Readers' Guide...