Lewayne L. White
Bewildering Stories biography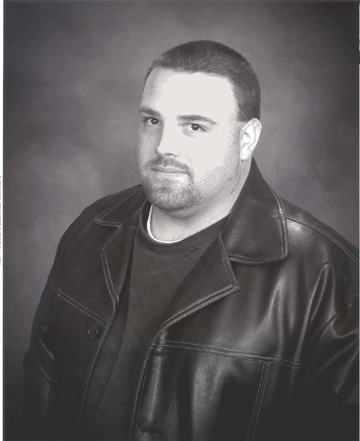 Lewayne L. White spends his days as a stay at home dad, his nights working, and nearly every minute in between creating fiction. Thus far, his prose work has appeared in Planet magazine, Bewildering Stories, Blazing! Adventures Magazine, and Expressions.
Lewayne has also written several screenplays which are in various stages of production. Most recently, Drop Gun, a film based on Lewayne's script of the same name was winner at the Cedar Rapids Independent Film Festival. A feature length version of Drop Gun has been optioned and is expected to begin shooting soon.
Lewayne's literary influences range from Douglas Adams, Neil Gaiman, and Terry Pratchett, to Stephen King and Dean Koontz, with a sprinkling of Lawrence Block, Janet Evanovich, Carl Hiassen, Elmore Leonard, and Ed McBain, thrown in. This may eventually inspire him to write the world's first Sci-Fi Comic-Fantasy Horror Suspense Police-Procedural Western Romance Crime novel, but for now he spends time polishing short fiction and trying to decide which novel in progress or feature length screenplay he'll bring closer to completion.
He lives in Iowa with his wife Becky; their son, Dagan; and daughters, Aislyn and Elora.
Unlike much of the writing world, Lewayne doesn't yet have a website with his name on it, but he welcomes comments at LewayneLWhite.at.aol.com, or at MySpace.com. Or if you're one of the gazillion people on Facebook, you can find him there as well.
Copyright © 2009 by Lewayne L. White
Bewildering Stories bibliography