Carmen Ruggero
Bewildering Stories biography
A native of Argentina, Carmen Ruggero made America her home in 1959. She lived in California for most of this time, making the stage a big part of her life.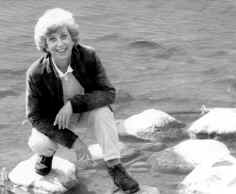 Photo by Carmen's daughter,
Andrea McIntyre
Carmen is also a photographer, specializing in black and white portraiture, and has worked as a news photographer for local publications in California. Her photography work was featured in a recently released HBO documentary called Beah: a Black Woman Speaks, the life and work of Beah Richards, actress, poet, and Carmen's long-time friend, coach and mentor.
Carmen Ruggero's love of writing began when she was a child, but it did not become a reality till later in life.
Carmen was first, a correspondent for The Herald Tribune in Anderson Indiana, covering special assignments. On her return to Los Angeles, newspaper work incorporated her photographic skills. By 1990, she worked exclusively as a news photographer and writing became a sideline.
She began writing fiction and poetry in 2001. Since then, her work has been featured in sites like Short Story Bytes, Scrivener's Pen, and BeWrite. She has coauthored a poetry anthology: Shaken & Stirred, and a short story collection Kaleidoscope, published by BeWrite Books. Carmen's poetry is also featured in Canadian e-zine Poetry in Emotion, Sonnetto Poesia, a quarterly print journal, to which she was recently appointed assistant editor, and Poetry Life & Times, where she was featured poet for the month of November 2004. Follow this link to read her poems and
interview with Poetry Life & Times
.
Carmen was the recipient of the Canadian Prix Poésie Laissez-faire Award in February of 2004. Her poetry work will be featured in The New Pleiades Anthology of Poetry to be released in the summer of 2005.
Her short story: "Christmas at Tinsel Town," took first place in the list of best published of 2001 in Short Story Bytes. She was short-listed by Toowrite.com for her short story: "Within the Eye of the Storm," and took first place in the Veronica Tegler short story competition for her story: "Eighty-Six Eggs."
Carmen's website is Yarnspinner.
Copyright © 2005 by Carmen Ruggero
Bewildering Stories bibliography